We Can Help You Settle An Insurance Claim In Alberta
At We Settle Your Claim Law in Alberta, helping insurance brokers and their clients is a major part of what we do. While many insurance brokers are equipped to help you properly assess your insurance needs and shop for the best value in coverage, they can't always help you in the event of a claim. Often they find themselves trying to balance their relationship with their client and the insurance company. This is where we come in. Contact our insurance lawyers today!
Why Choose WSYC Law?
A team of experienced insurance lawyers
We settle individual and commercial insurance claims
Legal assistance filing insurance claims
Dispute resolution services available
Low fees — no fees until your claim is settled
No claim is too big or small for us to handle
Established track record with client testimonials
Our insurance lawyers assist drafting and processing an insurance claim, and we have the tools and legal experience to help. In fact, many insurance brokers have referred clients to us for legal help in the past because there is little they can do to better the situation.
We'll be the first to say that filing insurance claims can be tricky to complete on your own, and we commend you for looking to our insurance lawyers for professional help. Part of what makes us the go-to for legal help with insurance claims is our ability to completely take the burden off those who have suffered a loss and don't have the time, energy, or money to go it alone. At We Settle Your Claim Law, we can:

Help your client file an injury claim in Alberta

Discern what should be covered in a property claim

Quantify your client's insured loss

Provide dispute resolution representation

Analyze coverage and claims

Negotiate insurance claim settlements

Serve as an intermediary between the insured and their insurance company

Act on behalf of the insured by negotiating claims damage under any insurance policy

Given that insurance claims and insured losses can cause discrepancies between the insured and the insurer, often the help of an insurance lawyer is required to effectively mediate the conversation and settle the claim. Our seasoned insurance attorneys have years of education and experience dealing with these situations, from car accident losses and personal injury to home and property damage. No insurance claim issue is too big or small for us to take on.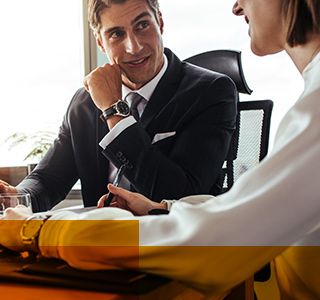 Our insurance lawyers at We Settle Your Claim Law are passionate about helping victims of insured losses by providing them with legal insurance claim help. Not many law firms in Alberta do what we do, and we are proud to serve those with even the most difficult insurance claims. While we do have to charge a fee for our services, we can almost guarantee that dealing with an insurance company adjuster will be more expensive. It isn't about the money for us — it's about helping victims the best we possibly can.
If you or someone you know is dealing with insured losses and filing an insurance claim, send them our way! We have helped many insured home and business owners make peace with their insurance companies in the past, and would be honored to help settle your case.
Schedule A Free Consultation