Commercial Insurance Claim Lawyer
Settling Alberta's Commercial Property Damage Issues
Alberta Commercial Property Insurance Claim Attorneys
When catastrophic events occur, threatening business as usual or destroying your commercial property, an owner's first response is to do whatever it takes to overcome loss and resume operations. However, when business owners settle for what their insurance company initially offers, without investigation or review, they often get much less than they deserve and rarely enough to cover the loss. Let WSYC Law in Alberta help! Our team is committed to helping business owners recover from loss and holding commercial insurance companies accountable for upholding their end of your policy. Call us for your free case evaluation today!
Commercial Insurance Claims We Help Alberta Settle:
Weather Damage

Natural Disaster

Fire

Burglary & Theft

Water or Freeze Damage

Wind and Hail Damage
Reasons to Hire a Commercial Insurance Attorney

Experience & Know-How

Speed Up the Process

Get What You Deserve

Protect Assets & Business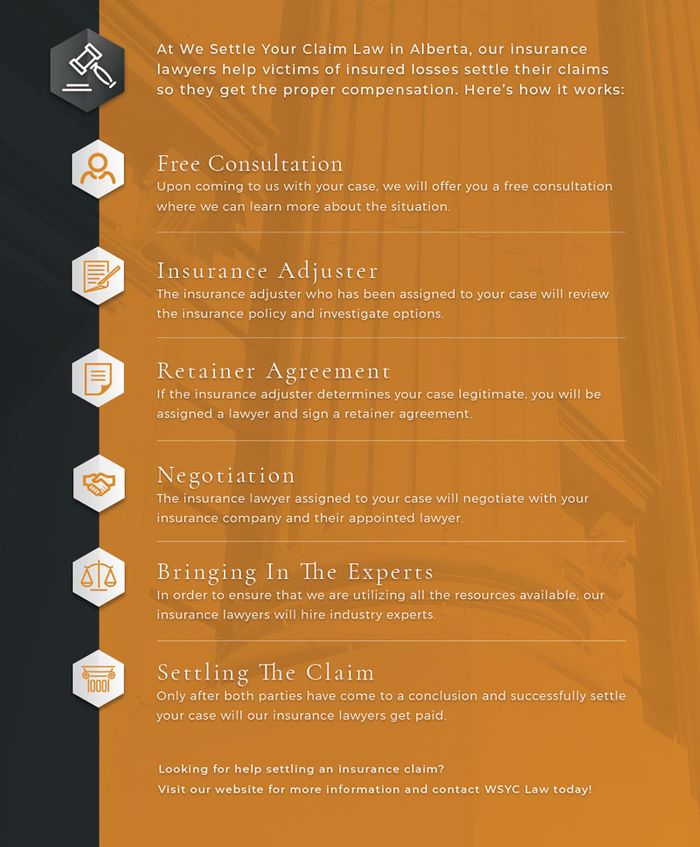 Work With a Local Alberta Insurance Lawyer
With more than 200 insurance companies and 160,000 small businesses in Alberta, it's important that you have an insurance legal team that understands the culture, climate, and legal system when your business is taking on commercial property insurance claim negotiation.
As one of the 160,264 small business owners, or the nearly 400 corporate-level CEOs in Alberta, there is a high likelihood that at some point, you will face a commercial property insurance claim litigation process. In fact, it is estimated that 40% of small businesses will file business insurance claims this year, and 51% of corporate-level companies will file commercial insurance claims. While not all insurance claims will result in litigation, it's important for business owners to be prepared and know their rights. If you are an Alberta business owner filing a commercial insurance claim, connect with our locally recommended insurance lawyers for a case evaluation before you accept a settlement.
How to Avoid Common Commercial Property Insurance Delays
Though your initial reaction after a catastrophic event may be to do whatever it takes to mitigate loss and get back to business as usual, that can significantly impair your ability to get a fair insurance settlement in a timely manner. To avoid insurance claim processing delays, try these tips.
Pay your premium.

Take steps to mitigate damage.

Be prepared with evidence, documentation, and on-time filing.

Cite your policy in your claim.

Work with an experienced insurance lawyer!
Avoid delays and claim denials when you work with the Alberta insurance lawyers at WSYC Law.
When to Contact an Insurance Lawyer About Your Claim
Small, expected, commercial property insurance claims such as a broken store-front window caused by a large storm, are settled fairly easily. However, in most catastrophic events that cause extensive or costly damage, the insurance claim may go through rigorous investigation and appeals, while your business endures continued loss. Don't let your Alberta business suffer needlessly. If you face one of these conditions, contact WSYC Law immediately!
Expensive or Complex Claims
If your claim is not simple or straightforward and will require insurance policy review and interpretation, it is usually best to contact an insurance attorney. In highly complex cases with multiple challenges, even the insurance company will recommend hiring a lawyer — they already have!
Large Claims
If your business has sustained significant damage or high-dollar loss, your commercial insurance company will require a slew of documentation, valuations, and inspections by adjusters and industry experts before offering a settlement that will likely be much less than you bargained for. Don't get lost in the paperwork or miss an important filing deadline that incurs you more loss. In a catastrophic event, contact your business insurance claims attorney before you file a claim with your insurance company.
Hard-to-Establish Fault Claims
In straightforward cases where an individual, entity, or event is at fault, the settlement may be a breeze. However, when fault is difficult to establish, it is always best to hire an insurance lawyer. Whether your business is involved in a customer injury lawsuit or your company has fallen victim to internal loss, protect your assets and business from suffering the blame and ensuing loss with the help of experienced insurance lawyers.
Why Choose Us?
When you partner with We Settle Your Claim Law, you don't have to worry about a thing! You can continue to get your business back on track while we handle the investigation and negotiation with your commercial property insurance company. From identifying insured losses and filing the necessary documents to settling your insurance claim, we've got you covered. Our legal team has the knowledge and experience to help Alberta business owners navigate the complicated industry of commercial insurance as well as the Canadian court system. We know that you've got choices when it comes to your legal counsel. Here's a few reasons to choose WSYC:
Experienced team of commercial insurance lawyers

Negotiation and dispute resolution on your behalf

Low fees — and no fees until your claim is settled!

No claim is too big or too small

Established track record and 5-star rating
Commercial property insurance is a business, and the insurance company is in the business of protecting their bottom line. We are in the business of protecting yours. Contact us for your free case evaluation today!
Commercial Property Insurance Claims Frequently Asked Questions
How long will it take before I get my commercial insurance claim settlement?
It could be anywhere from a few months to a few years. The time it takes to reach settlement depends on quite a few variables. Having a committed insurance claim lawyer can help ensure all paperwork is filed correctly and on time to reduce the time it takes!
Does hiring an insurance lawyer boost my chances of success?
Absolutely. Commercial insurance companies will not hesitate to take advantage of small business owners who simply want to save their company. Insurance lawyers will use their expertise in both law and insurance to get you what you deserve, not what the insurance company is willing to offer.
My insurance company keeps reducing my claim based on "depreciating value," what can I do?
Depreciating value on property or inventory lost is a common practice to reduce the amount paid out in a settlement. While some depreciation is expected, your experienced insurance claim lawyer can help ensure it's fair.
Can a lawyer help if my commercial insurance claim was denied?
Again, the answer is, it depends. If your insurance claim was denied, it will take new evidence to be presented in the appeal for an insurance company to reverse its position. An appeal will require a lengthy process of discovery, legal filing, and perhaps even a lawsuit. It's best to hire an insurance attorney prior to filing a claim that may be denied, but if it has already been denied, connect with your local Alberta insurance lawyers at WSYC Law for a free case review.
My commercial fleet was damaged, is this covered in my commercial insurance?
It depends on your commercial or business insurance and/or your auto insurance policy. Your policies should explicitly state what is covered and if what loss has occurred is covered.
My business was damaged by vandalism, will this be included in my settlement?
It depends. Generally, riot and civil commotion are covered under commercial property insurance policies. However, some vandalism may not be covered. If the damage is significant or impacts your ability to operate, connect with our insurance lawyers to see what you qualify for.
Settling Commercial Insurance Claims in Alberta
When you are filing a commercial insurance claim in Alberta, turn to the insurance lawyers with the skills and experience to get your claim filed correctly and on-time to get the best outcome for your company. For peace of mind and to take the hassle off of your already overflowing to-do list, connect with the We Settle Your Claim team for your free consultation. We look forward to settling your commercial insurance claim quickly!
Common Commercial Property Claims Mistakes to Avoid
As an Alberta business owner, you want to protect yourself, your employees, and your business when faced with an event that requires an insurance claim. Each year, many businesses face financial turmoil and risk closing their doors because of an inadequate or denied insurance settlement, or delayed settlements that impact the ability to operate. To get the best outcome in your commercial property insurance claim, avoid these common mistakes.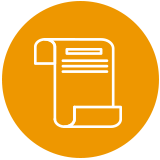 Being Unfamiliar With Your Policy
It's true that insurance policies of any kind can be lengthy, overwhelming, and daunting. However, as a business owner, understanding your commercial property insurance policy is important to the survival and success of your business. While you may not know each line of your policy, you should have a general idea of what it covers, and more importantly, what it doesn't cover. For instance, most business insurance does not cover flood, earthquake, or vandalism without additional coverage options.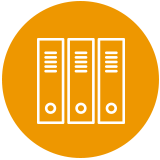 Collecting Evidence
To carry on with operations as usual, many business owners will discard damaged goods, clean up messes, and repair or replace items before documenting damage thoroughly. This is even more common with small business owners in minor events. It is critical to getting the best settlement to have everything documented and evidence collected prior to moving anything or resuming operations. Before moving on, you should contact your insurance attorney to get insight on what your next steps should be.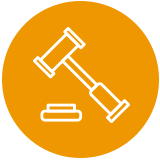 Not Hiring an Attorney
Commercial property insurance policies and claim filing are complex and time-intensive. Insurance companies are quick to offer a quick settlement for less than you deserve to close your case and avoid spending money. However, when your business and livelihood are on the line, you need the best outcome in your insurance case. Hiring a lawyer to protect your assets and navigate the complex Canadian insurance industry will promote the best outcome in your claim case. Connect with WSYC Law for your case evaluation today.